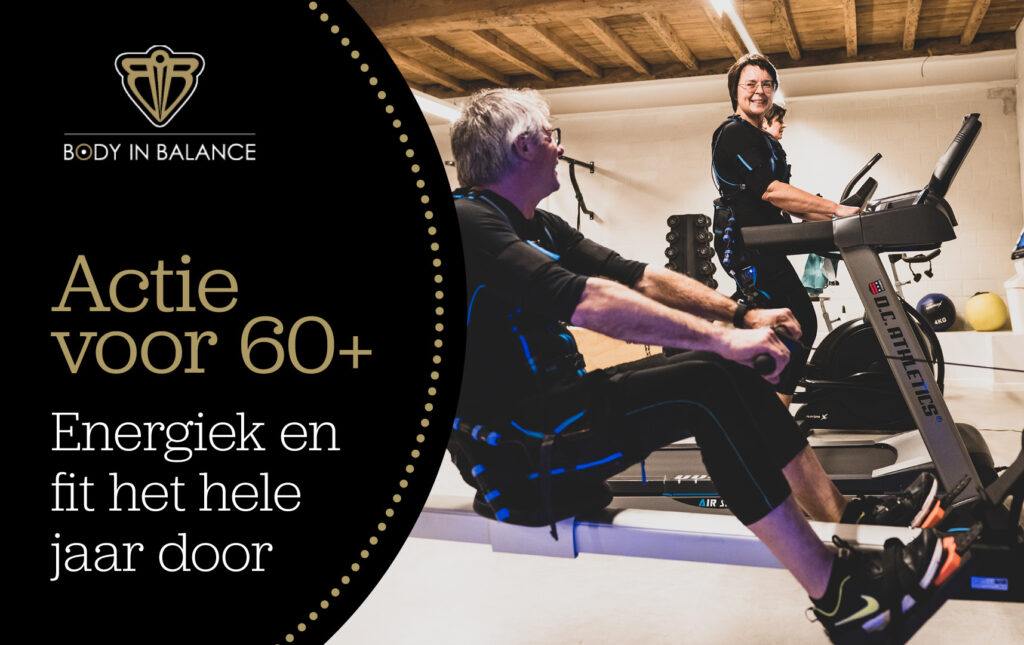 Speciale actie voor 60+
Een gezond en fit lichaam is zó belangrijk voor je levenskwaliteit. Bewegen is je lang leven en daarom lanceren wij een actie waarbij je als 60+ de kans krijgt om aan je conditie te werken aan een gunstig tarief en op een rustig moment.
Kom als 60+ voordelig sporten tussen 10 en 12 uur: 
12 beurten: 180 euro
24 beurten: 342 euro
Interesse? Graag nodigen we jou uit om kennis te maken met onze E-Fit tijdens een gratis oefensessie.
Vraag snel je oefensessie of je 12- of 24-beurtenkaart aan via het contactformulier of via info@body-in-balance.be.
Related articles